Ceramic, Tungsten Carbide, Micro Processing

Takashima Sangyo manufactures special nozzles made of ceramic or tungsten carbide. We can fabricate fine nozzle with micro orifice utilizing our unique technique for joining metal and ceramic/tungsten carbide. Please contact us for further information. We will present you suitable solutions for your needs.

Material: Aluminum, Zirconia, Artificial Ruby, Ceramic, Tungsten Carbide
Hole size: Minimum inner diameter at tip 10 micron meter ( 5 micron meter available for special order)
Outer diameter of nozzle at tip minimum 20 micron meter (15 micron meter for special order)
Options: micro roundness at tip, lap polishing for outer/inner surfaces, water repellent finishing.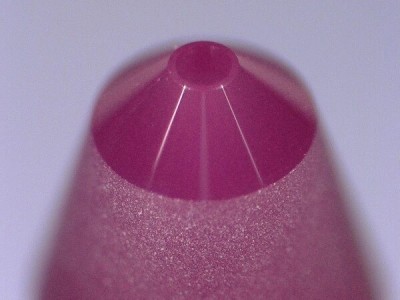 Ceramic (artificial ruby) Nozzle
Tungsten Carbide Nozzle
Stainless Steel Nozzle
Micro orifice 20 micron diameter

Cross-section micro orifice

Micro orifice 10 micron diameter
---
Tungsten carbide tool
for semiconductor
Tungsten carbide tool