Multi-Pro, machine tool for metal machining / laser processing
Environmental friendly – compact machining center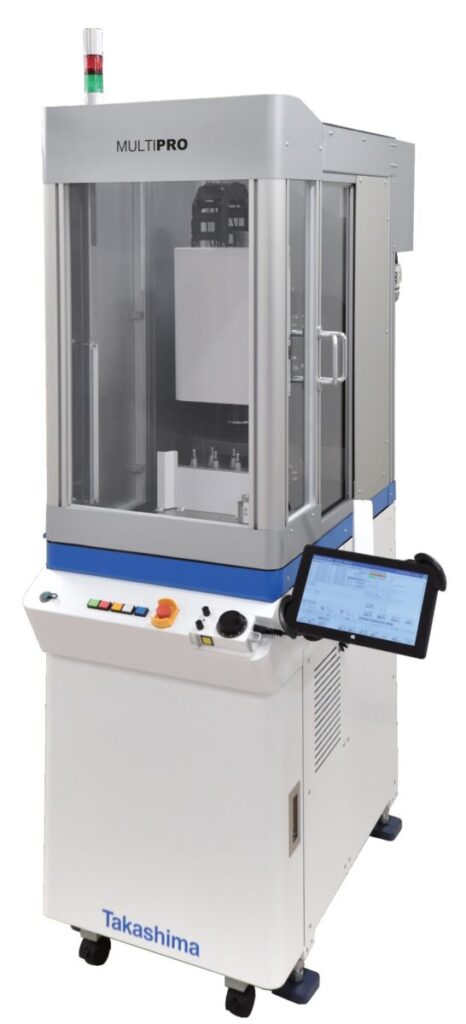 Specifications:
Floor space for install 740mm length (or 1,030) * 1,050mm width
Repeat accuracy of axis plus minus 0.001mm
Linear move length X-axis 170mm, Y-axis 110(200)mm, Z-axis 110mm
Revolutions per minute (Max.)

Machining center model 12,000/20,000min-1
Precision machining model 40,000/60,000min-1

Ultra-sonic model 20,000min-1
Product features:
Very compact, space saving
Easily installed in a narrow space, compared to big machine tools which require a large floor space and load capacity.
Multi-Pro has outstanding higher stiffness among small machine tools. Repeat accuracy plus minus 0.001mm of axis and the robust machine body together provide you with high-accurate machining.